Paper tray making machine is applied to make all kinds of paper trays by using paper waste. Many customers choose this machine to do paper tray making business because of low cost and high benefits. Moreover, Beston provides the best after-sales service and other related guarantees to customers. Therefore, customers always choose Beston as the first cooperation option.
What are Paper Tray Products
There are many paper trays can be produced by paper tray machine, including egg trays, egg cartons, shoe trays, packaging trays, cup trays, fruit trays, etc. When you plan to produce trays, choose Beston machines. Besides, we also provide custom mold. Just send you image to Beston. Then we give you a satisfactory reply.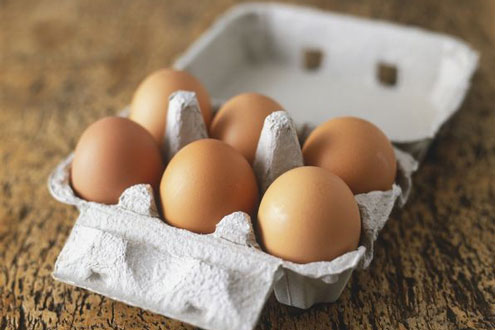 Paper Tray Molding Machine
Beston offers seven models of automatic paper tray making machines. All of these seven models are automatic. They are easy to install and operate. The main difference among them is capacity. They can produce 800-6500 pieces/h. Choose the suitable one from them. Or you get the recommendation from Beston directly. There are some data for you to see, including small scale egg tray production, medium scale production and large scale production.
Small Scale Models
BTF1-3/BTF1-4
Output: 800-1000/1200-1500 pieces/h
Mould Quantity: 3/4 pieces
Total Power(kw): 33/42
Paper Consumed per hour(kg): 85/102
Labor Force: 3-5/4-6
Suitable Dryer: Natural Drying
BTF3-4
Output: 2000 pieces/h
Mould Quantity: 12
Total Power(kw): 53.7
Paper Consumed per hour(kg): 170
Labor Force: 4-6
Suitable Dryer: Natural Drying
Semi-automatic Models
BTF4-4
Output: 2200-2500 pieces/h
Mould Quantity: 16 pieces
Total Power(kw): 82
Paper Consumed per hour(kg): 212
Labor Force: 4-6
Suitable Dryer: Metal Dryer or Brick Dryer
BTF4-8
Output: 3500-4500 pieces/h
Mould Quantity: 32 pieces
Total Power(kw): 127
Paper Consumed per hour(kg): 298
Labor Force: 4-6
Suitable Dryer: Metal Dryer/Brick Dryer
Fully Automatic Models
BTF5-8
Large Output: 5000-5500 pieces/h
Mould Quantity: 40 pieces
Total Power(kw): 161
Paper Consumed Per Hour(kg): 425
Labor Force:5-7
Suitable Dryer: Metal Dryer/Brick Dryer
BTF6-8
Output: 6000-6500 pieces/h
Mould quantity: 48 pieces
Total power(kw): 223
Paper consumed per hour(kg): 520
Labor Force: 6-8
Suitable Dryer: Metal Dryer or Brick Dryer
What is Paper Tray Making Machine Price
Beston paper tray forming machine price starts at 8000 USD. Beston egg tray equipment price is not the lowest in the market. However, it is the most worthy to invest. Beston does not offer high-quality machines but also a series of services to guarantee customers' rights. Before purchasing, the majority of customers will consult machine price, production line list, spare parts, custom parts, post-sales service. Finally, through comparison, they always choose Beston as the cooperation partner.
Where are Beston Paper Tray Making Machine Projects
Parameters of Paper Tray Machine for Sale
Model
BTF1-3
BTF1-4
BTF3-4
BTF4-4
BTF4-8
BTF5-8
BTF6-8
Capacity
800-1000pcs/h
1200-1500pcs/h
1800-2500pcs/h
2500-3000pcs/h
4000-4500pcs/h
4500-5500pcs/h
6000-7000pcs/h
Forming Mould Quantity
3
4
12
16
32
40
48
Total Power
33kw
42-61kw
53.5-85kw
61-85kw
127-144kw
161-177kw
223-226kw
Electricity Consumption
23.1kw/h
29.4kw/h
37.59kw/h
57.4kw/h
89kw/h
113kw/h
156kw/h
Staffing Demand
3-5
4-6
4-6
4-6
4-6
5-7
6-8
Material Consumption
Paper
85kg/h
102kg/h
170kg/h
212kg/h
298kg/h
425kg/h
520kg/h
Water
425kg/h
510kg/h
850kg/h
1060kg/h
1490kg/h
2125kg/h
2600kg/h
Fuel Consumption (Brick Drying)
Coal
50kg
60kg
83kg
104kg
125kg
208kg
208kg
Natural Gas
22-32m³/h
26-36m³/h
37-47m³/h
46-56m³/h
56-66m³/h
92-103m³/h
92-103m³/h
Diesel
18-28kg/h
22-32kg/h
30-40kg/h
38-48kg/h
46-56kg/h
77-87kg/h
77-87kg/h
Fuel Consumption (Multi-layer Metal Drying)
Natural Gas
20-30m³/h
20-30m³/h
40-50m³/h
40-50m³/h
75-85m³/h
80-90m³/h
110-120m³/h
Diesel
17-27kg/h
17-27kg/h
33-43kg/h
33-43kg/h
61-67kg/h
66-76kg/h
95-100kg/h
How to Select Egg Tray Dryers from Beston
The following three types of paper egg tray drying lines are all available, including natural drying line, brick drying line, metal drying line.
Natural drying line refers to drying under the sun. Expect area, shelves and labor cost, there aren't other costs anymore. However, it is suitable for the area which has high temperature and less moisture. When you take this drying line, take these factors into consideration. As for other requirements, send your question to Beston now. We will offer a reply quickly.
Brick drying line refers to the drying room built by bricks. This way requires some fundamental work before the installment. When drying egg trays, workers put the trolley filled with bricks into drying room. Or apply a conveyor to transport egg trays into drying room. These two ways are all available now. Just choose the suitable one according to your need.
Metal drying line refers to the automatic multiple-layer metal dryer. It works automatically. Besides high efficiency, it is easy to install, operate and maintain. It is the first choice for the majority of customers, even the customers who do small egg tray making business.
How to Minimize Paper Tray Making Machine Cost
Get the Suitable Drawing Design
When you purchase this machine, you should consider getting a suitable drawing design. It will help you to save land, fuel and manual labor. An appropriate drawing design is always designed by experienced engineers. Beston engineers have assisted customers to install more than 200+ cases. They have rich experiences and will draw the most suitable plan for customers.
Order the Suitable Models
Beston offers seven models. Just choose the most suitable one according to the output. Make clear how many trays do you need per day? How much paper waste do you need to process? If you still have some questions to pick up Beston machines, just leave your message to Beston.
Choose Experienced Paper Tray Forming Machine Manufacturer
An experienced manufacturer not only provides quality machine but also offers the best design and a series of services to customers. Beston is one of the leading pulp tray making machine manufacturers. It has more than 10 years of manufacturing and installing experience. When you get this paper pulp molded equipment to do business, it is worthy of you to consider.
Pick Up the Suitable Drying Line
Beston Group offers three drying ways, including a natural drying line under the sun, metal drying line, brick drying line. When you choose the first drying line, it has the requirement for the weather, moisture, and labor cost. When you choose the metal dryer, you should to consider the automation level and fuel. When you choose the brick drying line, there is some fundamental work for investors to do. Of course, we provide
Where to Locate a Right Paper Tray Making Machine Manufacturer
When you start doing paper tray manufacturing business, just get it from manufacturers directly. They do not offer the most high-value machine with competitive prices but also have rich experiences and offer the most comprehensive service. There are some factors you should pay attention to when you choose the most suitable paper tray making machine manufacturer in the market.
1. Find Paper Tray Making Machine Manufacturer in China
China, as the most famous manufacturing country, has many options when you are ready to buy a paper tray machine. You can find the most suitable one from China. Beston is located in China. We offer seven models from small scale to large scale. Besides paper tray production line, we offer the most comprehensive service and other related products. Just leave your consultation to Beston.
2. See Paper Tray Machine Manufacturing Factory
When customers visit the manufacturing factory, they will see company strength, manufacturing process, machine run trail, and other things to check quality and company reliability. Beston, as an experienced paper pulp tray machine manufacturer, has our own manufacturing factory. We have the most professional manufacturing group, delivery group, and study group. When you visit Beston factory, just contact us now and leave your message. Then we will arrange the rest of the things for you!
3. Check the Qualification of Pulp Molding Machine Manufacturer
There are many small-scale egg tray machine manufacturers in the market. Maybe they have quality machines. However, some of them don't have a range of post-sales services and some qualifications to guarantee customers' needs. Beston, as a large-scale pulp molding machine manufacturer, has related qualifications, including ISO, CE, and other related certificates. Just send your message and get more details.
High ROI of Paper Tray Equipment
Analysis of BTF1-3 Egg Tray Production Line

based on Chinese price
Material
Waste papers
85kg/hr
22.5Hour
$0.14/kg
Water(recycling)
255kg/hr
22.5Hour
$0.32/t
Electricity
24KW/H
22.5Hour
$0.14/KWH
Labor
4 person/shift
2 shifts/day
$7.5/person/day
Egg trays
1000pcs/hr
22.5Hour
$0.05/piece
Daily Input
Items
Unit
Consumption
Unit price
Total
Remark
Waste papers
kg
1912.5
$0.14
$267.75
Water
t
5.7
$0.32
$1.82
water is recycled in actual production
Electricity
KWH
540
$0.14
$75.60
Labor
Person
8
$7.50
$60.00
Total
$405.17
Daily Output
Items
Unit
Quantity
Unit price
Total
Remark
Egg trays
piece
22500
$0.05
$1,125.00
Total
$1,125.00
Daily Profits
Output – Input
$719.83
Month Profits (30 days)
$21,594.78
Annual (12 Months)
$259,137.36