How to make paper egg trays from waste paper at home? Make some preparation works before egg tray making business. Firstly, get enough raw materials ready – paper waste. Secondly, search for a suitable equipment. Thirdly, land space required. Then, see the production description. the production process is divided into pulping, molding, and drying process.
What Steps and Processes Are to Produce Egg Tray?
Egg Tray Pulping Process
Put paper waste into hydraulic pulper. Then the paper is made into rough pulp. Next, the rough pulp is refined by pulp beater. Meanwhile, the concentration of the pulp is adjusted well. Deliver pulp to forming machine.
Egg Tray Molding Process
The finished pulp will be delivered into forming mold by pulp pump. Under the strong suction power of vacuum pump, the pulp is made on the forming mold. After blowing force, egg trays are blowed off from forming mold.
Egg Tray Drying Process
There are three paper tray drying ways, including natural drying, brick drying and metal drying. See how it works there.
What Else Trays Does Beston Equipment Manufacture?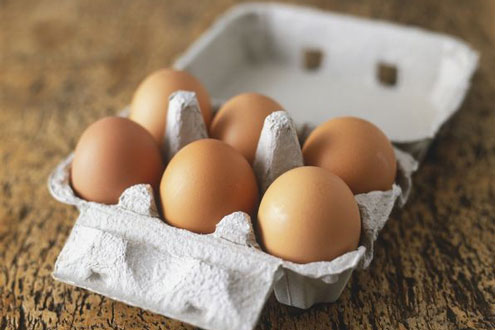 How to Improve the Efficiency of Making Paper Trays from Recycled Paper?
Choose the Right Machine
When you choose right pulp molded machines, consider the following factors. Firstly, how many egg trays do you plan to make per week? It relates to capacity.
Choose the Suitable Dryer
When you choose a suitable dryer, it can help you save budget, management fee, and running cost. Besides, an appropriate dryer can improve the efficiency and help you make benefits quickly.
FAQs about Egg Tray Production
How are Pulp Egg Cartons Made?
The same as egg tray production process.
How Many Eggs Does 1 Tray Have?
Usually, 24 or 30 eggs. We provide custom mold to make egg trays.
What are Egg Trays Made of?
Paper waste, including books, magazine, newspaper, notebook, cardboard, A4 paper.
What is the Cost of Egg Trays Finally?
The cost of egg trays is influenced by raw materials, energy cost, manual cost, etc. Contact us to get the accurate list.
How to Make Egg Trays Manually?
When you choose Beston egg tray making machine, the whole process is automatic egg tray production. It is quick and high-yield. The automation difference is in the dryer. When you choose natural drying, there is a large demand for labor. When you choose a brick or metal dryer, the whole process is automatic. And the demand for labor is few.
Related Machines: