Investing egg tray making machine Turkey is a cost-effective and quick-return business. This machine produces trays with low-cost paper waste. Moreover, there are several options for paper trays, like 18-hole egg tray, 30-hole egg tray, custom quail egg tray, duck egg tray, etc. When you need other trays in Turkey, just contact us and send sample to us. We provide competitive price and one-stop service for customers.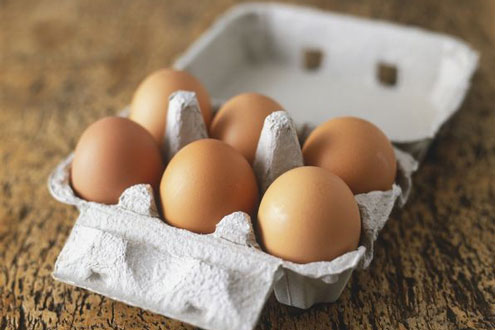 How to Start Egg Tray Making Business in Turkey
Select the Suitable Raw Materials in Turkey
The egg tray making equipment takes cheap paper waste into good uses and turns them into high-value products. Normally, the following paper waste can be used as the raw materials: book, notebook, A4 paper, cardboard, newspaper, magazine, etc. When investors use these paper waste, Beston will assist to adjust the pulp consistency.
See Mold Options
For materials, there are two options – plastic and aluminum. See the differences described in the table.
| | | | |
| --- | --- | --- | --- |
| Materials | Shape | Guarantee | Life Span |
| Plastic Mold | Egg Tray | 1 Year | > 2 Years |
| Aluminum Mold | Egg Tray, Egg Carton, Fruit Tray and other Custom Trays | 2 Year | > 3 Yeas |
See Parameters of Egg Tray Machine for Sale in Turkey
Model
BTF-1-3
BTF-1-4
BTF-3-4
BTF-4-4
BTF-4-8
BTF-5-8
BTF-6-8
Production capacity (pieces/h)
800-1000
1200-1500
2000
2200-2500
3500-4500
5000-5500
6000-7000
Forming mould quantity
3
4
12
16
32
40
48
Total power
38kw
45.5kw
53.7kw
82kw
127kw
161kw
223kw
Electricity consumption (70% of the total power)
26.6

kw·h

31.85kw·h
37.59kw·h
57.4kw·h
89kw·h
113kw·h
156kw·h
Labor force
3-5
4-6
4-6
4-6
4-6
5-7
6-8
Materials consumption
Paper
85
102
170
212
298
425
520
Water
255kg/h
306kg/h
510kg/h
636kg/h
1147kg/h
1275kg/h
1560kg/h
Fuel consumption
Coal
50
60
83
104
125
208
208
Natural gas
22-32
26-36
37-47
46-56
56-66
92-103
92-103
Diesel
18-28
22-32
30-40
38-48
46-56
77-87
77-87
Cases in Asia
Beston pulp molding machnes have been sold to more than 20 countries in Asia. Besides standard equipment, we offer custom equipment to customers, including parts, mold, layout. These customers are satisfied with our machines and plan. After installment, we received good feedback from them. The majority of them are not the first time to cooperate with Beston.
East Asia:South Korea.
West Asia: Saudi Arabia, Iran, United Arab Emirates, Azerbaijan, Qatar, Israel, Kuwait, Georgia, Oman, Lebanon, Yemen, Armenia.
South Asia: India, Nepal, Pakistan, Sri Lanka, Bangladesh, Bhutan.
Southeast Asia: Indonesia, Vietnam, Thailand, Malaysia, the Philippines, Myanmar, Cambodia, Brunei, Singapore, Laos.
Central Asia: Uzbekistan, Kazakhstan, Afghanistan.
Where to Contact an Egg Tray Making Machine Manufacturer Turkey
When you find a reliable manufacturer to help you get the most high-efficiency and cost-efficient machine. Beston is the first choice. We have own manufacturing factory and offer factory price for you. Accordingly, you can get a quality machine in a competitive price. In manufacturing factory, our team will offer the most professional service for customers, like strict quality control, test run, fast delivery.
Service for Turkish Customers
• Consulting by call or email at any time
• Egg tray making machine economical analysis for free
• Visit Beston Manufacturing Factory
• Delivery of complete egg tray making machine on time

• Installment and commission service
• Training for workers
• Installment video guidance face to face online
• 1-year Guarantee and spare parts offering for all life

How to Making Egg Trays in Turkey
Pulping Process
Put waste paper into the hydraulic pulper. Under the strong power of water, the rough pulp is made. The rough pulp will be refined by the pulp beater. Meanwhile, its concentration is adjusted well. Then pulp flow into finished pulp pool to supply forming machine.
Paper Tray Molding Process
The finished pulp will be transported to forming machine by pulp pump. Under the strong suction of vacuum pump, the pump is adsorbed up on molds to form paper trays. After the blowing force of air compressor, the egg trays is blowed off from molds.
Drying Process
A suitable drying system will help investors save time and labor cost. There are two dryers. The first one is brick drying system. The second one is metal drying system. See differences there. After taking these dryers, trays can be dried in 15-20 minutes.
Note: this is a process description. If you wanna know the every detail, contact us now!
FAQs about Egg Carton Making Machine in Turkey
1.What is the fuel for machine and dryer?
For machines, there are two energy consumptions – electricity and water.
For dryer, there are several options, like coal, natural gas, diesel, etc. Leave your message to get a report.
2.How much space is required for production?
There are mainly two factors influencing space. The first one is configuration, like dryer, model, packing machine, air presser. The second one is layout design.
3.Is the addictive available?
Yes, add the pigment to change color and add additive to make egg tray water-proof.
4.How much expense for the whole project?
There are several points for you to consider. Firstly, machine cost. Secondly, delivery cost. Thirdly, installment fee. Fourthly, running cost in the next few days. Get the calculated data from us now.