Egg tray making machine has wide applications in the packaging industries related to eggs. It has good safety, environmental-friendly feature, good stability and long-time life span. With the technology improving, egg tray machine has more functions compared with the past decades. Moreover, its easy operation and good final trays are popular among investors.
What are Functions of Egg Tray Making Machine
Egg tray manufacturing machines are mainly used to make egg trays. Its main power is electricity. It is driven by an electrical motor. Then the gearbox is driven. The main power is delivered to the main motor. The forming parts will shape the egg trays quickly. Then put the egg trays on the conveyor for the next process.
The main raw material for egg tray production is steel. Steel is divided into three kinds, including finished steel, special steel, high-quality steel. Beston adopts high-quality steel. It has suitable resistance and strong plasticity. Now, Beston egg tray making machine has gone through several upgrades and has comprehensive functions and a large capacity. It can help you to improve productivity. At the same time, the purpose of saving energy is also achieved.
What are Applications of Egg Tray Making Machine
Pulp moulding equipment produces egg packaging products, like egg trays, duck trays, quail trays by consuming waste paper. Eggs packaged with egg trays have good shock-proof features, which are not easy to broke. Moreover, they are easy to transport. The egg trays have suitable elasticity, good breathability, and strong resistance.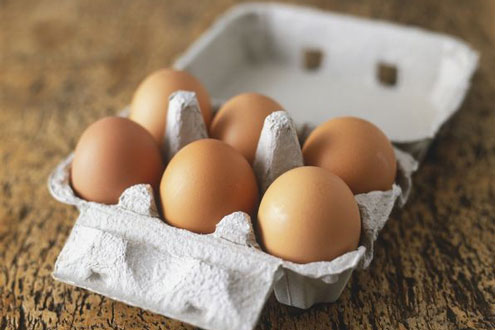 Besides, this machine is also widely used in the packaging industry, electronics industry, wine industry, fruit industry, phone industry.
What are Advantages of Egg Tray Making Machine
• Recycle Paper Waste into Egg Trays
• Energy-saving Design
• Long-time Life Span
• High-level Automation

• Easy Operation
• Few Workers
• Large Production in a Short Time
• Low Cost and High Profits (Beston offers ROI for you )

Where is the Promising Market of Egg Tray Making Machine
The whole egg tray production process is simple. And the cost for this egg tray making business plan is low. Many investors will choose small models as their business start. In addition, the production process won't have pollution for the environment. Consequently, there is no need for investors to cost on waste management. Nowadays, paper egg trays are widely used in life. There are two reasons. The first one is the low price. The second one is environmental-friendly.
By now, Beston egg carton making machines have been installed in more than 30+ countries. See the following projects.
How Does Egg Tray Machine Run?
When you find the suitable egg tray making machines on the market, Beston is the best option definitely. Because Beston machines have good stability, low-broken rate, comprehensive uses, energy-saving system, efficient production line without pollution. Contact us to get the price now!